A Church for the Neighborhood, and a Neighborhood for God
Lake Burien Presbyterian Church Newsletter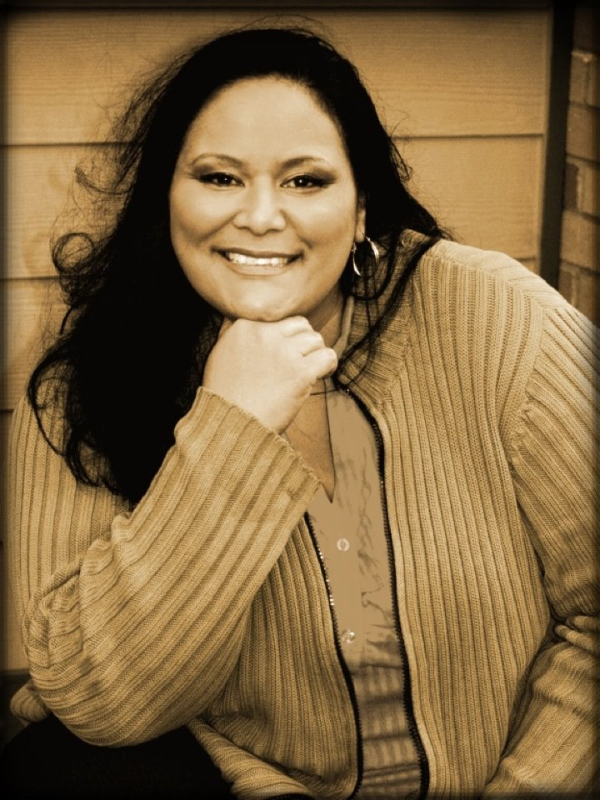 God in Christ, Christ in Us, Us in the World.
That's pretty much it. If there was a formula that could guide our actions and our presence in the world, this might just be it. It is the process of the incarnation – and it is how God chooses to engage the world that He loves.
This "formula" doesn't work when we don't know Christ.  When we don't consider his life.  When we don't know how he spent his time.  When we don't look carefully at the company he kept.  When we don't listen to his teachings.  When we forget that his life and presence on the earth always upset the status quo.
One of the first things I remember when I responded in faith to follow Jesus, was this immediate "responsibility" I felt to share my faith and "lead" other people to Jesus. They called it the "Great Commission" and anyone who made a decision to follow Jesus was also called/commanded to go forth and to make disciples of other people. (Matthew 28:19-20) "Go therefore and make disciples of all the nations, baptizing them in the name of the Father and of the Son and of the Holy Spirit, teaching them to observe all things that I have commanded you; and lo I am with you always , even to the end of the age".
Those were very clear instructions and commandments from  Jesus himself.  The RED LETTERS!   Immediately,  I understood that part of my "role" on this earth was to share the gospel with my friends…after all,  that's what Jesus said to do.
Which was fine I guess.  Except for one thing.
Nobody really showed me "how".   I got pretty good at "telling" people about Jesus – just like someone "told" me.   But there was more to this "commission" that I didn't find out until much later.  There is a particular way we are called to engage the world. There is a VERY particular way that we are to "go and make disciples."
While Matthew's Gospel  tells us "what" we are to do, ("Go and Make disciples)  – John's gospel tells us "how" we are to do it.  In other words, there is more than one commission.
Consider John's words –
"As the Father has sent me, so I send you."   (John 20:21)
"AS"  is a very small word.  Its just 2 letters.  But it holds SO much meaning and power for us.
This two letter word is everything.  If we are supposed to go into the world AS God sent Jesus, what does it look like? Jesus invites us through these words to  carefully consider "how" we are to engage,  "how" we are to take the message of Christ into the world.
I offer this as one way to think about it:
Jesus shared his life with others.  He spent 3 years of his life deeply devoted to a group of friends.  They learned from him as they watched him love, watched him engage, watched him teach, watched him befriend others.   They learned his ways by being together.  They saw his compassion toward the outcast.  They saw Jesus initiate and include people that who were cultural outsiders, that by all religious tradition and even law, should've never been included – women, lepers, gentiles – those considered unclean by cultural and religious standards.
He broke down barriers.  He risked his life and his reputation on behalf of preserving the essence of God's truth.  Ultimately, he was put to death.
By the time you read this,  the Pope's visit to the US will have happened several weeks ago.  One of the reasons that I have been so entrigued and so encouraged by this leader is because what I see is someone who is reminding the Church to embody and embrace this idea of "God in Christ, Christ in us and Us in the World."   It has been refreshing to see someone who represents the Church, use his voice, his influence, his power to model and call us back to the principles and characteristics  that defined the life of Christ – humility,  love,  servanthood, identification with the poor and outcast,  lifting up the marginalized.
Here's part of the message Pope Frances preached in New York City:
"Jesus still walks on our streets, He is part of the lives of his people, is involved with us.
He fills us with hope that liberates us from the forces that push us into isolation.
This is a hope that frees us from empty connections…a hope which is not afraid of being involved… acting as leaven wherever we happen to live and work –
That makes us see the presence of God as he continues to walk the streets of our city because God is INSIDE of the City.
God is here.  God is in the city.
God in Christ, Christ in Us and Us in the world.
May we continue to grow in our understanding of what it means to be sent by God into the world.  To love the world AS Jesus did.  To see the "world" as Jesus did.  To live in this world AS Jesus did.
Lina
Charge:
To provide for the maintenance of divine worship at all levels at LBPC as God is encountered in worship and the sacraments.
Elders: 
Deacons:
Jennette Robertson, Andrew Carpenter.
Members at Large:
Mariah Maib, Pulemau Savusa, Kathy Reed, Rev. Lina Thompson.
______________________________________________________________________
Encounters
Our Joseph (son-in-law) sent us an email with a link attached. His message: It made me think of Grandpere in a legacy sort of way. Love you both, Joseph.
Grandpere is my dad, Hal, and grandpere, or pere, is what the grandkids called him. The link was to a very interesting article that totally nailed my dad. The title: For a More Ordered Life, Organize Like a Chef: The Salt: NPR. It explained "the system that make kitchens go (is) called mise-en-place, or literally, 'put in place'" It is a French phrase that means to gather and arrange the ingredients and tools needed for cooking. But the fascinating bits to me were the comments from top chefs and student chefs about how to "mise-en-place" your life: Your shoes are shined, your clothes laid out, your books are ready for the day. You clean as you go. You are always on time. Your desk is organized specifically for what you reach for most and everything has a place; it's methodical and precise and you make a list! It starts with a list! Oh, so my dad!
But it was Joe's comment that I've been pondering. Joe never met my dad. Joseph and Jordan fell in love nearly two years after he died and yet Joe "knows" him. Joe knows him through stories my mom and I and my siblings have told, of course, but mainly, I think, he knows Hal through Jordan: in how Jordan loves and how she lives her life; through her intimate stories and memories of Hal's love for her and his mentoring; through the special relationship they had…
And the metaphor is clear to me. Sure we know God through the ancient stories and people in the bible; through the people around us and in our lives, how they live God now. But it is mainly through Jesus that we "know" God deeply, that we know the the heart of God, our God of love.
—Melinda Mackey-O'Brien
Charge:
We seek to provide for the spiritual nurture and growth for all ages to engage in a faith that articulates the Gospel with words and demonstrates the Gospel in love, justice and action.
Steve Turner, Bobby Martin
Nola Sparks, Margo Fanene
Carolyn Carpenter, Peggy Meyers, Shearl Cornelius
______________________________________________________________________________________________

Children's Ministry:
Wow! It is crazy to me how fast September flew by. For some odd reason, this was the busiest month for me so far in 2015.
When this month started, I took on two house sitting jobs and one of them required checking the mail daily, taking care of the garden, their chickens, one duck, one turkey, a bunny and a guinea pig. The other had the same requirements minus all of the animals. Boy, was that a handful! I enjoyed taking care of the chickens for once, since I've only had dogs as a pets. I was so amazed by God and the many different creatures he put on this earth.
My normal days here at work for the first couple of weeks were pretty lonely since Margo took some time off to plan her daughter's wedding, and there were no kids since program hadn't begun quite yet. I spent a lot of time preparing the site for a new school year and some more awesome kids to be with us! I definitely do believe after those couple of weeks that I don't like silence and being alone as much as I thought I did!
I then attended Margo's daughter's (Keilah) wedding, which was here at our church and it was such a beautiful service. I always enjoy being at weddings because when they say "love is in the air" that is literally what it feels like, it's just a joyful moment to witness. Not to mention the reception, it was the most fun wedding reception I've ever been to and I'm so glad I got to be a part of this awesome celebration!
The following weekend, we had our very first baptismal service which was held right outside of our sanctuary doors. I was lucky enough to know all of the young people who chose to be baptized on this day, one of them I knew very closely, my brother. It was such a powerful place to be and to be reminded of the true meaning of what it means to say YES to God. Coming from a Catholic family and being baptized as a baby, it was new for me to see these young people who are making this choice for themselves in front of a community of faith, it was a different kind of meaningful and I am so blessed to have experienced that.
Then program began and we we're back in the groove with some new kids in the mix, we have our computer lab up and running, added a new twist to each of the classrooms! I also took on some roles of leadership in other areas of my life, and have been spending a lot of time planning for other events going on in the community and trying to keep myself engaged in the many events I am a part of.
One thing I do know is I had a really busy month, and that's for sure! Now as I'm reflecting, I also know that I've been so occupied, I haven't been making enough time to just be with God in scripture and in prayer. I want to encourage you all, and myself included, to never let your life get so crowded with stuff and things to do that you feel like you don't have time to be with and talk and just say thank you God for giving me endless opportunities to witness your love, through his creation, silence, weddings, baptisms, His children, life and a new day. That is something I definitely take away from September.
Pulemau Savusa
Assistant Children's Ministry Coordinator
2015  SCHOOL SUPPLY REPORT CARD
Many thanks to everyone at LBPC who supported our project to provide school supplies for the students at Seahurst School.  We received $795.00 in monetary donations.  $757.75 has been spent on school supplies.  Most things were purchased at sale prices.  The savings were $450.27.  The value of our purchases is $1208.02.  The remaining money will be spent to fill in
things in short supply.
We made three deliveries to the school.  Things delivered included 174 spiral notebooks, 126 packages of notebook paper, 59 composition books, 61 boxes of colored pencils, 81 boxes of crayons and 48 pencil boxes.  We also delivered pencils, pens, scissors, erasers, portfolios and boxes of Kleenex.
Because of your generosity we have been able to help many students start the school year with the tools they need to do a good job.  We have helped parents who were anxious about buying so much.  We have helped the teachers who use their own money to help.
Again thanks to all of you who donated money or did your own shopping. You were very generous….a job WELL DONE!
                                                  Nola Sparks….Project Coordinator
Calling All Musicians and Singers
Do you play an instrument? Do you enjoy singing? Even if you only sing in the shower or play air guitar in your car when driving to work, we have a place for you! We are looking for all ages and all levels of musical ability. If you're interested in joining the worship team, choir or band, please contact James Vaughn at James.v@lbpc.org.
Boy Scouts
A crew of six teenage Scouts and their leaders from local Boy Scout Troop 360 went on a "life-changing summer trek" through the Sangre de Cristo Mountains at Philmont Scout Ranch in Cimarron, New Mexico.
Philmont covers 214 square miles of vast wilderness, and during their trek the scouts hiked 70 miles over 12 days, summited 5 peaks and camped at altitudes as high as 11,740 feet.
The group of Scouts and their advisors carried everything they needed to survive during the trek on their backs while hiking from camp to camp. They participated in backcountry programs along the way, including blacksmithing, rock climbing, mine exploration, fur trapping lore and gold prospecting. The trek included a conservation project where the Scouts learned and participated in the upkeep of Philmont's ecosystem. Along the trek, Scouts endured tough challenges including backpacking in bear and mountain lion territory, steep climbs, and often-inclement weather.
"They may meet only one other group of Scouts on the trail in an entire day of hiking," according to Backpacker Magazine. "Even in the most crowded destinations, each Scout group camps in isolation, out of sight and sound of all other groups."
The crew made what amounts to a Scouting pilgrimage with their trip to Philmont. Philmont Scout Ranch is the Boy Scouts of America's premier high adventure camp and the largest youth camp in the world serving nearly one million participants since 1938. Interviews are available from the local contact upon request.
Boy Scout Troop 360 is sponsored by the Lake Burien Presbyterian Church.
HOSPITALITY HOUSE WALK FOR THE WOMEN
Thank you.  Thank you for your support for the Walk for the Women fundraiser:  a generous $18,700 was raised!  Thank you to all who contributed and participated.
Remember if you would like to volunteer for or support Hospitality House in any way talk with Peggy Meyer, 206-242-2422 and/or visit the website
www.hospitalityhousesouthking.org
.
Charge:
We seek to foster authentic community and develop life giving relationships within the LBPC community.
Elders:
Margarita Suarez, Charity Jensen, Steve Glass
Deacons:
Jan Cox, Adelle Comfort, Barbara Carlson, Norma Kastien, Penny Hickman
_____________________________________________________________________
SANDWICH SUNDAY 
OCTOBER 11, 2015
School has started and this is a popular time of year for sandwiches, so come join us in the Fellowship Hall, after worship, for our annual "Sandwich Sunday".  It will be a fun time for fellowship, and building your own  delicious sandwich.  All the "makings" for the sandwiches will be supplied, including gluten free bread, and items for vegetarians, so just come, everyone. Enjoy and have lunch!
All Church Spaghetti Feed and Auction November 20! 
We will start taking donation's and selling tickets after service on October 18. Our next planning team meeting is October 14th at 6:30 pm. If you like to work in the kitchen, work an auction, sell tickets and plan events,  this is your kind of party!  Join two great party planners –  Anne Tiernan and Melinda Glass to plan this epic event.  All you need to bring with you is your enthusiasm!
If you have any questions, contact Shearl at 206-242-6023, or office@lbpc.org.
FROM THE FINANCE DEPARTMENT
                              August            Year to Date
Income:                 22,126                149,463
Expenses:              24,553                192,417
Difference:            (2,427)               (42,954)
Thanks so much for your continued contributions. Although our yearly deficit is high,
our income vs expenses for August was good.  If you have any questions, please give
me a call at 206-948-0487.    Anne
Your Session Ruling Elders
In Presbyterian Order the congregation votes to three year terms ruling elders who make all decisions in the life of the church. This is done to streamline the decision making process. Once Ruling elders are voted in by the congregation, examined, ordained and installed. They serve as coaches and resource people for the church to do its ministry under the authority and guidance of the Ruling Elders, in accordance with our mission, purposes and values. Deacons are embedded into the three working committees as assigned by the session in conjunction with the Nominating Committee. Here are LBPC's Ruling Elders and Deacons:
Encounter Team
Melinda Mackey-O'Brien, Ruling Elder
Jennette Robertson, Deacon
Andrew Carpenter, Deacon
Tom Duncan, Deacon
Encourage Team
Margarita Suarez, Ruling Elder
Charity Jensen, Ruling Elder
Steve Glass, Ruling Elder
Jan Cox, Deacon
Engage Team
Steve Turner, Ruling Elder
Bobby Martin, Ruling Elder
Nola Sparks, Deacon
Margo Fanene, Deacon
Property, Finance and stewardship
Steve Turner, Ruling Elder
Anne Tiernan, Treasurer and Ruling Elder
Personnel Committee
Tim O'Brien, Ruling Elder
Clerk of Session, Melinda Glass
Moderator of Session, Rev. Lina Thompson


Copyright © 20XX. All Rights Reserved.