A Church for the Neighborhood, and a Neighborhood for God
Lake Burien Presbyterian Church Newsletter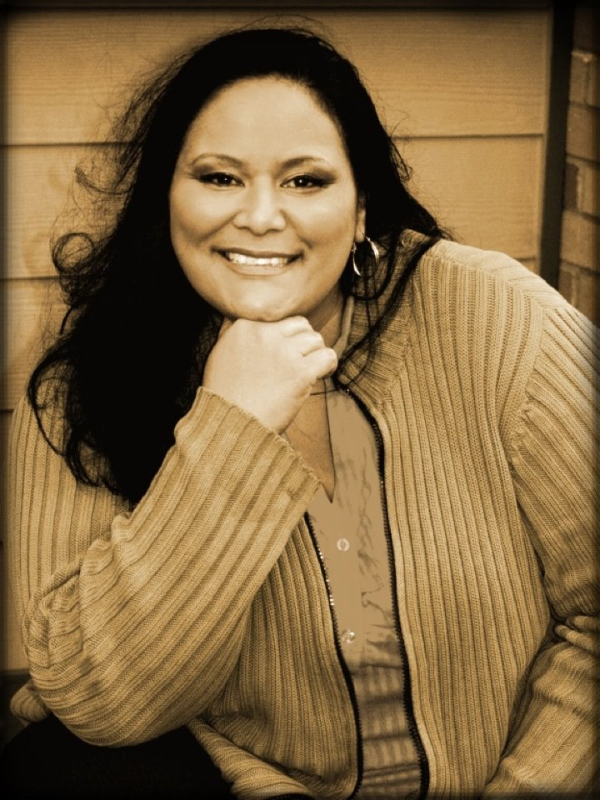 KAIROS moments at Lake Burien
"The earth is the Lords, and everything in it"  Psalm 24:1.
This verse has been the foundational scripture for our sermon series entitled "Whole Life Stewardship".
We steward everything that belongs to God:  time,  creation, the mission/ministry/work of God,  finances, relationships – everything.
We are called to be stewards of the ministry of Lake Burien Presbyterian Church for THIS TIME.    I spoke about the importance of understanding this sense of what the bible calls "Kairos" time.    Kairos is time pre-appointed by God.    It's a time that has a specific purpose with a sense of "rightness" about it.   One of the first times we see this word "KAIROS" in the New Testament is in Mark 1:15 when John the Baptist announces, "The time (KAIROS) has come.  The Kingdome of God is at hand."   In other words,   Jesus is here.  This is THAT moment we've been waiting for."
As many of you know, LBPC's roots go back to 1919 when Seattle Presbyterian Church founded the Lake Burien Union Sunday School – located at the site of Lake Burien Park a few blocks from here.  That must have been an exciting KAIROS moment:  a new community Sunday school – and a few short years later, the founding of LBPC.    A new ministry, a new congregation,   a new work of God.
That was 96 years ago.  God's time certainly is not bound by history.  No.  KAIROS moments are always "at hand".
Every moment,  in my opinion, as a disciple is FILLED with that sense of KAIROS.   Walking with God makes every moment, an opportunity where something unique, something powerful, something profound, something redeemable, something new is at play.    The Holy Spirit is always at work – giving us opportunities for KAIROS moments –  we can only "see" them when we are  paying attention and if we are open to noticing the hand of God AND when we are willing to proclaim them as such and act.
LBPC is in an important KAIROS moment.  God's work is AT HAND in us.    It's a moment that is requiring us to re-imagine what it means to be a community of faith at this particular time in this particular place.
You are invited and called by God to steward together this vision of who we want to be.  Imagine:
LBPC is a loving faith community who:
Is committed to the work of justice in the name of Christ
Equips disciples for service
Values intergenerational relationships- young and old together
Welcomes and engages the neighborhood
Takes risks on behalf of those who are marginalized
Reflects the multi-cultural, multi-ethnic diversity of the broader community
Our greatest hope is that with each passing day, week, month, year we can see fruit of how God is moving in our midst.   These statements create a vision for us and a guide for the ministry that we are stewarding in the name of Christ.
Let me offer this reflection as it relates to the "intergenerational relationships" statement.   Adele Comfort recently reminded me that when she first came to LBPC, there were about 20 or so people that attended the coffee reception in the fellowship hall.   Recent counts reflect probably consistently upwards of 75-80 people joining us in Cookie Heaven.   There are so many children in our midst.  There are teenagers hanging out.    We've begun an intergenerational choir that will sing on communion Sundays.    These are KAIROS moments.  Thank you for engaging in the awkwardness of it all.  We need you to risk your comfort zone – and to know that GOD is in the midst of every conversation.  He will go before you.  Be surprised.   Be open.  Remember, these KAIROS moments are waiting to happen.
There is so much that could be said about each of these statements.  We know that it will take time, practice, prayer and wisdom to live into these.  WE also know that there will be mistakes made and opportunities for us to offer grace and forgiveness.
Thank you for your partnership – and for considering your own call as a steward of God's work at LBPC.
You will notice in the weeks to come an opportunity to steward God's gift of time and resources.   We hope you will prayerfully consider the invitation!   And please feel free to contact me if you have questions!
Grace and Peace,
Lina
Charge:
To provide for the maintenance of divine worship at all levels at LBPC as God is encountered in worship and the sacraments.
Elders: 
Deacons:
Jennette Robertson, Andrew Carpenter.
Members at Large:
Mariah Maib, Pulemau Savusa, Kathy Reed, Rev. Lina Thompson.
______________________________________________________________________
Encounters
Tim and I were getting ready to take off for a week of vacation last July. I sent an email
to Pulemau asking if she'd do something for me while I was gone. She emailed me right
back, "I got you." Her words made me smile (they still do). Three little words – I got you.
Simple. Powerful. I got you…(you can let it go…).
In Lina's September 27 sermon, "One Another-ing" – the one where, as a congregation,
we read aloud all the phrases in the bible that speak to how we are to love and be with
one another – I realized that "I got you" is there … written in many different ways and
with different words over and over again.
I got you.
—Melinda Mackey-O'Brien
CHOIR!!!.
You are invited to participate in our Choir – which will sing on every communion Sunday (The first Sunday of the month).  This is an intergenerational choir – we have lots of young people in our midst that love to sing – so we are including them once a month on communion Sundays to sing and help lead the congregation in worship.    Please bring your voice, your love for music and a commitment to meaningfully engage with the young people in the LBPC family. Rehearsals are the Wednesday evening before communion Sunday.  We will begin with dinner in the Fellowship Hall at 5:30, along with our after school program children and their families and then start rehearsal at 6:00.  Hope to see you there!
Charge:
We seek to provide for the spiritual nurture and growth for all ages to engage in a faith that articulates the Gospel with words and demonstrates the Gospel in love, justice and action.
Steve Turner, Bobby Martin
Nola Sparks, Margo Fanene
Carolyn Carpenter, Peggy Meyers, Shearl Cornelius
______________________________________________________________________________________________

Children's Ministry:
Time is flying by. We are already at the last couple months of 2015. It's so hard to believe, but it has been one eventful year! So many significant things happened in my life, and I'm am excited to share with you one big decision I made recently.
For the past couple of months, I've been thinking and praying about what God has planned for me next year. Although, I thought I had a pretty good idea about what I would be doing… I was wrong.
As you may already know, I took this past year off from school after returning home from my freshman year at Arizona State University (Go Sun Devils!). It was a bit disappointing to be off track of what I had planned, but it was a year of reflection, deep thought and building my character. God knew this is what I needed.
Then I was blessed with an awesome job here, which allowed me to become closer to God and my brothers and sisters here at LBPC. My involvement in the church this past year probably wouldn't have been the same or meant as much as it has if I had been in school this last year. I am so grateful that God knows every step I'm going to take and every person I will cross paths with. I've learned to fully trust that God has a plan for me and I must be confident in it every step of the way.
With that said, I've been blessed with the opportunity to return to school next quarter! It is very bittersweet, but I am so excited and I know that God is guiding me exactly where I need to be. In January, I will be starting my second year of college at South Seattle College.
Please do not mistake this for a goodbye. Even though I am resigning from my job here, I am definitely not leaving LBPC. This is my home, I will still be here and plan on being involved as much as possible. Thank you all for the love and support you all have given me as a church family, I cannot wait to see the different ways God will continue to use me as a member here at LBPC. Please pray for me in this time of transition, and feel free to invite me to coffee because we all know how tight college students' budgets are. Hahaha! I love you all!
Blessings,
Pulemau Savusa
Assistant Children's Ministry Coordinator
Volunteer Appreciation Luncheon
The Board of Directors and Staff of Hospitality House invite you to a Volunteer Appreciation Luncheon in thanks for all you do.
Date:     November 7, 2015
Time:    11:30-1:30
Place:    Lake Burien Presbyterian Church
 Fellowship Hall
 15003 14th Ave SW
 Burien, WA 98146
Program:
Graduate Client Speaker
Hospitality House, A Place of Home Health and Hope
Charge:
We seek to foster authentic community and develop life giving relationships within the LBPC community.
Elders:
Margarita Suarez, Charity Jensen, Steve Glass
Deacons: 
Jan Cox, Adelle Comfort, Barbara Carlson, Norma Kastien, Penny Hickman
_____________________________________________________________________
2015 is coming to an end quickly and a lot has happened within this past year for facilities. And let me tell you there is a lot that will take place next year as well.
LBPC has been here to celebrate with each other and our community in so many ways. We have celebrated new life, new chapters and the end of life. In each beginning and end our church has been here through our members, our support and our facility.
A building sitting empty has no life and often feels lonely and forgotten. Not the building its self but the energy that is within the people who are entrusted to care for it. Our facility has a heartbeat and energy that can only be described as electrifying. I see it in the faces of the people who come to view the church for their events. In the faces of the new members and people who attend Sunday service. Their faces light and you can almost see the weight they have been caring lift from them. It is truly a joy to witness!
Our building is old, has some crazy quirks and we are not always able to tend to the repairs as soon as we would like; but we have not given up on our facility. We are looking to the future and scheduling repairs and fix's that are on our list.
If you have any questions or concerns about the buildings, please feel free to let me know and know I will address them as we can.
Shearl
All Church Spaghetti Feed and Auction November 20! 
Spaghetti, Fun and a Chance to Out Bid Someone….NOV 20th.
DON'T FORGET TO BUY YOUR TICKET!! 
BUY ONE TICKET FOR $12 OR A TABLE FOR $100
If you have a favorite restaurant or the best hairdresser in the world….find out if they would be willing to donate to our auction on Nov 20th. We are still accepting donations on Sunday and in the Office until Nov 19th. Tickets for this event can be purchased Sunday after worship or weekday mornings in the office.
Tons of Thanks to our awesome party planners Anne Tiernan and Melinda Glass.
If you have any questions, contact Shearl at 206-242-6023, or office@lbpc.org.
FROM THE FINANCE DEPARTMENT
September                  Year to Date
Income:                        $15,688                         $165,151
Expenses:                     $19,936                         $212,353
Difference:                    ($4,248)                        ($47,202)
Any and all contributions are appreciated.  We currently have a $47,000 deficit. Our carryover from last year was $56,000 so that is now below $10,000.  If you have any questions please contact me at 206-948-0487.         Anne
Your Session Ruling Elders
In Presbyterian Order the congregation votes to three year terms ruling elders who make all decisions in the life of the church. This is done to streamline the decision making process. Once Ruling elders are voted in by the congregation, examined, ordained and installed. They serve as coaches and resource people for the church to do its ministry under the authority and guidance of the Ruling Elders, in accordance with our mission, purposes and values. Deacons are embedded into the three working committees as assigned by the session in conjunction with the Nominating Committee. Here are LBPC's Ruling Elders and Deacons:
Encounter Team
Melinda Mackey-O'Brien, Ruling Elder
Jennette Robertson, Deacon
Andrew Carpenter, Deacon
Tom Duncan, Deacon
Encourage Team
Margarita Suarez, Ruling Elder
Charity Jensen, Ruling Elder
Steve Glass, Ruling Elder
Jan Cox, Deacon
Engage Team
Steve Turner, Ruling Elder
Bobby Martin, Ruling Elder
Nola Sparks, Deacon
Margo Fanene, Deacon
Property, Finance and stewardship
Steve Turner, Ruling Elder
Anne Tiernan, Treasurer and Ruling Elder
Personnel Committee
Tim O'Brien, Ruling Elder
Clerk of Session, Melinda Glass
Moderator of Session, Rev. Lina Thompson


Copyright © 20XX. All Rights Reserved.