A Church for the Neighborhood, and a Neighborhood for God
Lake Burien Presbyterian Church Newsletter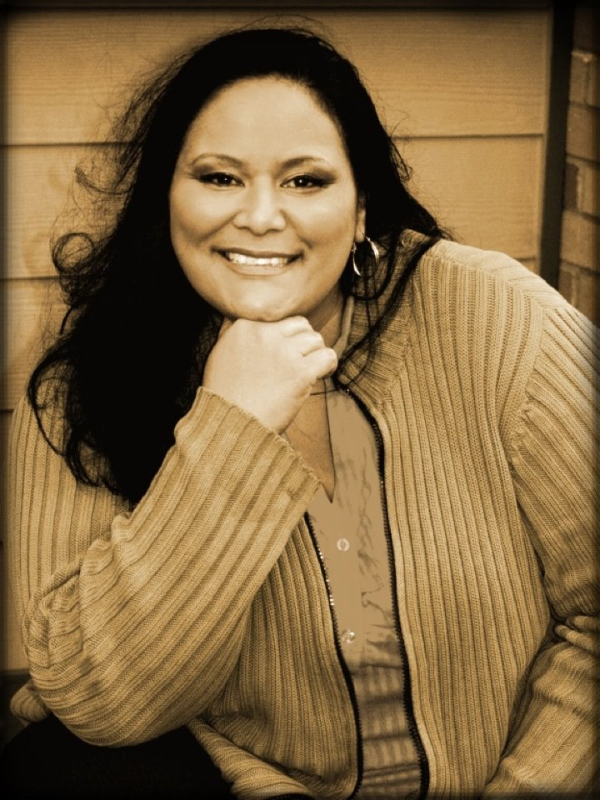 Love One Another
"By this, everyone will know that you are my disciples – by the way you love one another."
My prayer of late is that this congregation of believers is moving toward love and not toward hate.  It's a prayer motivated by so many tragic things that keep happening in our world – seemingly every week: shootings, bombings, wars, hate-speech, blatant racism, prejudice. The list goes on and if you're like me, I am praying that the church somehow is not adding to the hate that fuels so much of this violence.  Sadly, in some cases, believers are complicit.
And this is why I pray for me and for us "God, help us to love the way you love."
If there is any place in the world that is empowered uniquely to exemplify LOVING one another AND loving your enemy, Lord Jesus, it should be the CHURCH.
Even within the CHURCH, we have found ourselves as enemies toward one another; especially with those who believe differently than we do on matters of faith.  The scriptures teach us that the ability to love our enemies would be the ONE distinctive that would characterize HIS people.  Nothing else will prove God is real than loving our enemies.
One of our elders said something that I think is worth sharing.  He said it is virtually impossible to distance ourselves from the pain, suffering, violence and sheer disregard for life that happens daily in this world.  When something happens on the other side of the country (or the world for that matter) we can read about it in an instant.  There is no longer any kind of barrier that protects us from bad news – because we can hear it and see it within seconds of when it happens.  We know names and faces and places as the news continues to cycle every hour. And we see what evil and fear can produce.  Whether it is cold blooded murder in the midst of a church bible study in South Carolina,  or coordinated terrorist attacks in Paris, or the millions Syrian refugees being denied safe shelter, we see it in an instant. Honestly? It's heartbreaking. And I've wondered, like many of you probably, what can I do? What can we do? What does God want the Church to do? What specifically does God want this congregation to do?
I think he told us.
Love your enemy and pray for them.   Lake Burien PC, Love your enemy and pray for them.   On the one hand, love doesn't "cost " anything.   On the other hand, it probably costs us everything. Love requires action.  Consider this a foreshadowing of things to come.  I don't know exactly what it will look like, but we will be called to act on this love.
If we are certainly called to love, I know we are also certainly called to "not fear".  What we hear from our leaders is that we are to continue living our lives, doing what we always do – going to the mall, going to the movies, keep doing what you do. That this will show the enemy that fear does not win.  That may be true.  But scripture says that there is only one thing that drives out fear – and that one thing is love.  There it is again.   Perfect love.  Dr. Tim Dearborn who preached a few weeks ago called it:
Extravagant love – "diverging greatly" (extra outside) + vagari (wander) God's love is a love that "wanders outside" what is expected, normative. Loving your enemy is extravagant. We have a powerful thing to do in the world – to steward God's extravagant "love-your-enemies" kind of love.  He really did entrust this to us.  Can you even believe that?
As we move forward into advent,   we will look at the extravagant love of God in the gift of His son Jesus.   We will see while fear was present, God's love made its way to us.
During this season, I am praying that at Lake Burien we become people more defined by God's love and not defined by fear.  I will pray that we love our enemies.  If it goes the way God set it up, then people, (specifically our friends, colleagues, families, community) will know for certain that the God we talk about is real.
Looking forward to Advent with all of you.  I continue to be so grateful to be here!
Lina Thompson
Spaghetti Dinner thank you!
Thank you to everyone who came out to the spaghetti dinner, November20th.   And thank you for inviting your friends.
 It was a great success and we exceeded the financial goal we set!  We were hoping for $5,000 and raised nearly $8600.   Praise God for his faithfulness that was demonstrated through those who came.
A special thanks to the auction committee who pulled off a great evening!
Men's Breakfast
We are hosting a men's breakfast on Wednesday, December 16th 6:30-7:30 am in the Fireside Room. Cost is $5.00.  Please sign up in the fellowship hall after church or call the church office and let Shearl know.
Breakfast provided by friends from the neighborhood!
Small Group Opportunity:  Business As A Holy Calling
Business can be as much Christian ministry as preaching, teaching Sunday School, or volunteering in a food bank. Unfortunately, the Church has tended to value businessperson's volunteer time more than their professional life. This small group, led by an intern from Seattle Pacific Seminary and using the curriculum "Business As A Holy Calling" written by Tim Dearborn, will involve discussions between church and marketplace leaders and their pastors to explore God's purposes for business. Our hope is that this discussion will contribute to a new reformation in our understanding of lay ministry–not lay persons volunteering in church work–but lay persons participating in the coming of God's kingdom in every aspect of life.
This conversation will be hosted by Paul and Kelly Larsen –
Thursday evenings from 7:00-8:30.
Please let Lina know if you are interested!  Space is limited!
Charge:
To provide for the maintenance of divine worship at all levels at LBPC as God is encountered in worship and the sacraments.
Elders: 
Deacons:
Jennette Robertson, Andrew Carpenter.
Members at Large:
Mariah Maib, Pulemau Savusa, Kathy Reed, Rev. Lina Thompson.
______________________________________________________________________
Encounters
Several years ago I began a poem of my life: who I am without descriptors – my essence,
in other words. I've titled it "My Life In Clouds." I have 34 stanzas so far.
Stars in the morning                                         Jordan's hand in vibrato
The thinnest crescent moon                             Conversations with Tim
Dappled sunlight                                               Time spent alone
Shadows on the wall                                         Listening to the day
I don't think I'm near finished. I have people to meet. There are more discoveries to be
made. I have much more to learn. I'm not through seeking!
Smell triggered memory                                    Golden leaves on the hazel nut
Shapes in the clouds                                         Pearly luminous light
Dry stacked stone                                              Creating random acts of art,
Reflections on the water                                    with nature as my muse
If/then: If God is the ground of all being (theologians Paul Tillich and Bishop John
Shelby Spong); if God is the one in whom we live and move and have our being
(Acts 17:28); if God is in all things living and non-living (panentheism) then there is
much more to be revealed: I have much more to witness, to celebrate… I am more to become!
Fairy rings and fairy lights                                   Barn owls and barn swallows
Equinox and solstice                                           Summer strawberries, peaches
The mystery of the universe                                Tim's worldview,
Serendipity                                                           when mine is small
No, I'm not finished with my poem, my essence, but I do have an ending that sums it all up
for me:
Live open to What Is
Cultivate beautiful
Hold it all loosely
THANK YOU!
Our sanctuary of awe and wonder – the beauty and mystery of Advent – was brought to you by, Steve Turner
Adelle Comfort, Chip Coates, Dave Hall, Sophie Hall and Tim O'Brien. Kids helped too. Kaelyn, Addison and
Rachael Coates and Van Turner found missing tree tops, misplaced branches and helped make the trees look "natural." Plus they entertained us with questions, comments, laughter and a little drum and piano music…
What a sweet start to the season, thank you all!

—Melinda Mackey-O'Brien
CHOIR!!!.
You are invited to participate in our choir – every communion Sunday (The first Sunday of the month).  This is an intergenerational choir – we have lots of young people in our midst who love to sing – so once a month on communion Sundays our youth choir will be joining us to sing and help lead the congregation in worship. Please bring your voice, your love for music and a commitment to meaningfully engage with the young people in the LBPC family. Rehearsals are the Wednesday evening before communion Sunday.  We will begin with dinner in the Fellowship Hall at 5:30, along with our after school program children and their families and then start rehearsal at 6:00.  Hope to see you there!
Charge:
We seek to provide for the spiritual nurture and growth for all ages to engage in a faith that articulates the Gospel with words and demonstrates the Gospel in love, justice and action.
Steve Turner, Bobby Martin
Nola Sparks, Margo Fanene
Carolyn Carpenter, Peggy Meyers, Shearl Cornelius
______________________________________________________________________________________________

Children's Ministry:
I love the holiday season! Everything feels more warm and joyful this time of year. It has been a chilly month for us here in the Pacific Northwest, but that definitely has not taken away from the number of smiles I've been seeing around.
This month I've had the opportunity to work alongside a new Site Coordinator temporarily while Margo is out recovering from her knee surgery. I can't lie, when Margo left I was almost positive things were going to be hectic but Shantel is such an awesome person to work with. I am so amazed with the ways God has continued to give me and this program exactly what we need and who we need, when we need it. Being around people who know how to love and serve kids no matter what the circumstances are is so inspiring, which is why I admire people like Margo and Shantel so much. In this short time of working with both of them, I have learned so much about what God has called us all to do – love one another.
Last week, I took 8 of our kids from program on a camping trip at Miracle Ranch in Port Orchard. For 4 of them, this was their first camping trip and it was so awesome to see them explore a new environment. The outdoors is a special place, I am certain God made it that way. The freedom they felt mentally and spiritually is so moving because you can literally see it on their faces as they run around and let their energy flow. One young girl in particular, she was extremely excited to come on this trip. She comes from a very protective family, so she wouldn't normally get to go on these camping trips. When we got out there, she smiled bigger than I've ever seen her smile before! She was happy. I saw pure happiness in her smile. That's what I love most about these trips. I am so thankful that God has let me be in a place where I can witness the joy and happiness he wants us to feel, it truly is a blessing.
When I returned from camp, it was Thanksgiving time so I was ready to get into the swing of things. Then, I remembered the church put together some food boxes with a turkey and some other items to give to families in need and a couple of them were going to families in our program, so I came back to the church to make sure they were all given away but there was one left. One of the families, a big family who just moved here from California, we were having a tough time getting a hold of because all phones seemed to be disconnected but I remembered they wrote a phone number down on a small piece of paper when I first asked if they could use one. Finally they answered. They were so happy I was calling because they had no way of contacting me either and this was already the day before Thanksgiving. They arrived at the church in less than five minutes from when we hung up the phone, and they were so thankful for the things we gave them. I am a firm believer that God will provide in times of need, and I am so glad He is using our church to be a helping hand, especially during this time of the year. My heart is warm this season. I am so grateful to be able to love and serve our brothers and sisters in Christ.
Blessings,
Pulemau Savusa
Assistant Children's Ministry Coordinator
Charge:
We seek to foster authentic community and develop life giving relationships within the LBPC community.
Elders:
Margarita Suarez, Charity Jensen, Steve Glass
Deacons: 
Jan Cox, Adelle Comfort, Barbara Carlson, Norma Kastien, Penny Hickman
_____________________________________________________________________
The time for God's little presents is everyday of the year, yet we seem to notice them more this time of year. Maybe because it's Christmas and we are more open to see them. One of these gifts I was blessed to witness this week.
One of our church partners is getting married this month here at Lake B. She was so excited when I told her that the church would be decorated for Christmas. I told her a bit about the stars and sparkles that float above in the sanctuary. Now mind you this was in late September when we talked.
This week she came in to talk about the wedding and confirm some details. I got all excited to show her the great decorations that are filling the sanctuary with shimmering little lights.
She was blown away.
She told me the story of how she gives "diamonds" to all the girls she works with to remind them how beautiful and special they are to God. Everyone told her because of this she should have diamonds all over for her wedding. She said she wanted to keep the wedding simple. (Not to mention she is not the type who is into decorating and did not know where to even start.)
Yet God showed his favor for her and her fiance by giving her the diamonds and sparkles. The same diamonds she so lovingly gives to the girls she mentors.
Shearl
FROM THE FINANCE DEPARTMENT
September                  Year to Date
Income:                        $39,909                        $205,060
Expenses:                     $27,278                        $239,631
Difference:                    $12,631                        ($34,571)
Thank you for your contributions – every dollar helps.
If you have any questions, please give me a call.
Anne, 206-948-0487
Your Session Ruling Elders
In Presbyterian Order the congregation votes to three year terms ruling elders who make all decisions in the life of the church. This is done to streamline the decision making process. Once Ruling elders are voted in by the congregation, examined, ordained and installed. They serve as coaches and resource people for the church to do its ministry under the authority and guidance of the Ruling Elders, in accordance with our mission, purposes and values. Deacons are embedded into the three working committees as assigned by the session in conjunction with the Nominating Committee. Here are LBPC's Ruling Elders and Deacons:
Encounter Team
Melinda Mackey-O'Brien, Ruling Elder
Jennette Robertson, Deacon
Andrew Carpenter, Deacon
Tom Duncan, Deacon
Encourage Team
Margarita Suarez, Ruling Elder
Charity Jensen, Ruling Elder
Steve Glass, Ruling Elder
Jan Cox, Deacon
Engage Team
Steve Turner, Ruling Elder
Bobby Martin, Ruling Elder
Nola Sparks, Deacon
Margo Fanene, Deacon
Property, Finance and stewardship
Steve Turner, Ruling Elder
Anne Tiernan, Treasurer and Ruling Elder
Personnel Committee
Tim O'Brien, Ruling Elder
Clerk of Session, Melinda Glass
Moderator of Session, Rev. Lina Thompson


Copyright © 20XX. All Rights Reserved.